IC706_BKT Registration
IC-706
Icom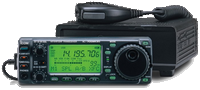 IC-706
Free Version

Enables you to use many of the functions of the program, and 'completely free, just fill out this form
and receive a free code by e-mail.


Full version with donation
Enable all features
, just a small contribution to your choice as a support to the development and improvement program.
Within 48 hours of receipt of the donation you will receive the code for the full version via E-Mail.

Thank you for your support.