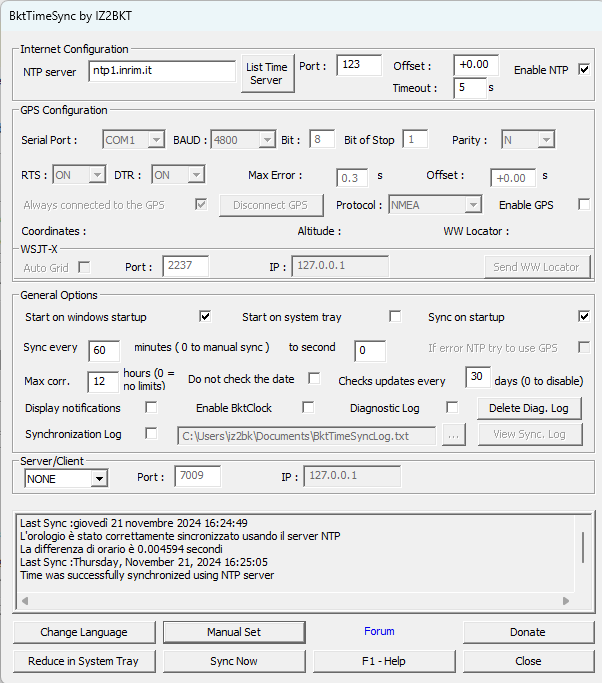 BktTimeSync synchronizes the PC time using an internet time server (NTP server) or a GPS receiver connected to USB, serial port or Bluetooth.
Great for use with digital modes
like FT8, JT65, JT9, JS8Call and others
.

For the operation of this program requires an active internet connection or a GPS receiver.


This program works on all versions of Windows 32 or 64 bit.


Thanks to Remy F6ABJ for support and test the TSIP protocol and for interface translation in French.

This program is free, if want to help me in the development make a small donation through PayPal by clicking on the button "Donate". Thank you.